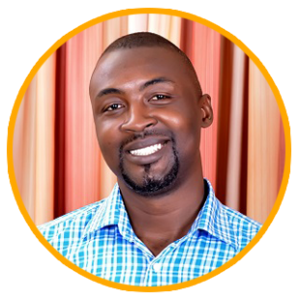 Name: Ayodele Elegba
Position: Creator Strike Guard, Writer and Story.
Publishing Company: Vortex
Jamie: Who inspires you and what are you reading now?
Ayodele: Stan Lee inspires me, I see a man that stuck to his vision and against all odds strived for success in a non-existent market which is the comic industry today, I'm not reading any comics at the moment more like motivation books on success and all. Lol
Jamie: What are the highlights of your career?
Ayodele: Where do I start, when I was show cased as the founder of the Lagos Comic Con in the papers, the 1st comic con in Africa as at then, when I was the writer on the comic which began the new age Nigerian comic revolution in 1999 which is DARK EDGE (Currently a vortex title), my BBC interview on CENTRAL ATTACK a military / politico comic I published few years ago, I've had quite a lot of experiences, I'm a Baba'nla (FATHER) in the game over here in Africa.
Jamie: Do you have any advice for creators?
Ayodele: Hmmmm, Find a mentor and serve till you're ready to lead your own title.
Jamie: Tell us about your journey into comics.
Ayodele: I began my comic creation journey some 20 years ago while still in high school. Though I'd always been a fan of Marvel and DC before then, it was in High School that I teamed up with my school mate to create my first self-published comic titled FLAME BOY.
I was in the Yaba College of Technology and writing for Nollywood when I began to see a number of young creators like myself making comics again. This encouraged me to start writing and drawing again.
Some years later, after working on several comic books for other publishers, I decided that it was time to create a true African Super Hero that respects the African traditions and culture but yet embraces modern technology and the new African and his struggles. This need to see the black man having his own believable super-hero led me to create.
Due to the pressure at home and the demand of society on a science student out of school, I had to Abandon comics to focus on passing my exams and get into higher institution.
Jamie: What is Strikeguard?
Ayodele: A comic book about a young Nigerian undergraduate Abolaji Coker who after the loss of his long-time friend, Peter, finds himself during a near death experience possessed by an ancient Yoruba Warrior, AJAGBEJA, in the order of the Yoruba deity, Sango.
The inspiration for the character Abolaji Coker comes from the everyday struggle the typical Nigerian undergraduate has while in school. The struggle of finding true love, cultism, lecturer harassment and the need to see a better society. Strikeguard is the inner call of every African to be a god again and rule like he was created to be.
Strikeguard means a lot to me because it mirrors the struggle I face choosing between good and evil. Reading the comic you will realize that we all have demons struggling to control us. Sometimes we take our demons and sometimes they find expression and make us into Heroes.
Jamie: Where can we find your work?
FB Profile: https://www.facebook.com/ayodele.elegba
FB page: https://www.facebook.com/strikeguard/
Original article from: http://blackgirlnerds.com/creators-know-ayodele-elegbastrike-guard/